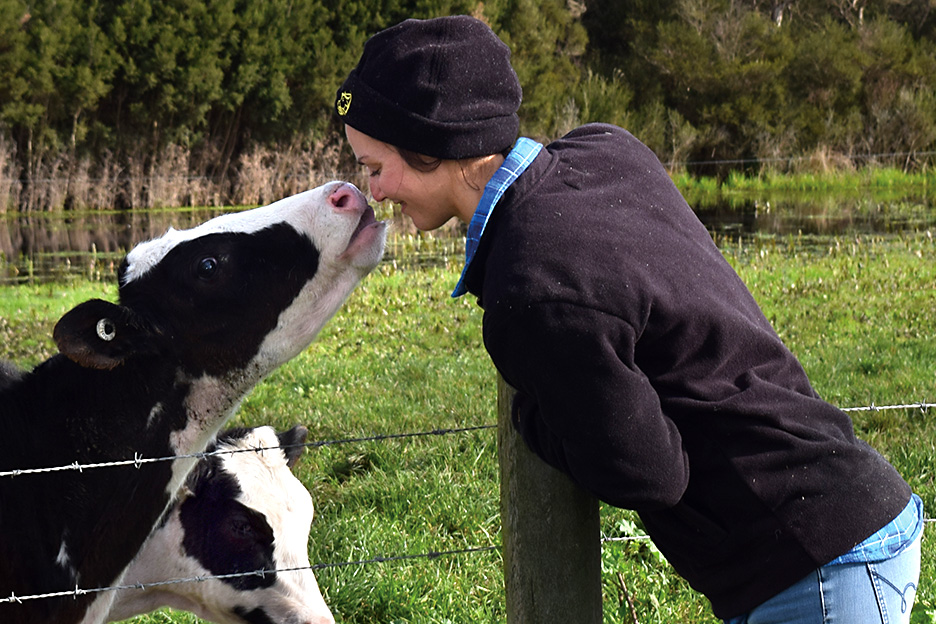 Click on the link for product information on – BioCalf – BioBoost – Stalosan F – Germidet 480
Antibiotic use dropped by 70% in tough conditions
Farm manager Tori Read has dropped antibiotic use by 70% in her calf shed at Waterlilly Farm at Lang Lang, in South Gippsland, Victoria.
Tori is an equine therapist, who met dairy farmer Don Harris five years ago. Their connection and subsequent partnership in life has meant that Tori has combined the best of two worlds – and it has included some marked upsides for her calves.
The couple is employed by the Follett family, whose herd peaks at 350 head milked through a 40-stand rotary. The challenge on the property is flooding, and while the farm spans 162 hectares (400 acres), if it rains they immediately lose 8ha (20 acres) under water.
Waterlilly Farm at Lang Lang, in South Gippsland, tests its management team in wet weather.
WINNING TRIO
Tori has continued to work one day a week in equine therapy, but spends the rest of her time on-farm. She rears 90 calves a year, and credits three products for making her work easy, and her calf health exceptional.
She said as well as wanting to rear her calves with the best hygiene, those decisions had made it easy for her to get her calves through the stages, when they were vulnerable.

BIOBOOST – 40 times more concentrated probiotic paste
One of them was to include potent probiotic milk additive BioCalf in their milk every day. She also uses BioBoost – a probiotic paste – which is 40 times stronger than any other probiotic on the market for new, sick and stressed calves that is easily administered orally. She also includes Daviesway's bovine dried colostrum, Kwik Start, as a colostrum fortifier if their colostrum doesn't test high enough on the refractometer.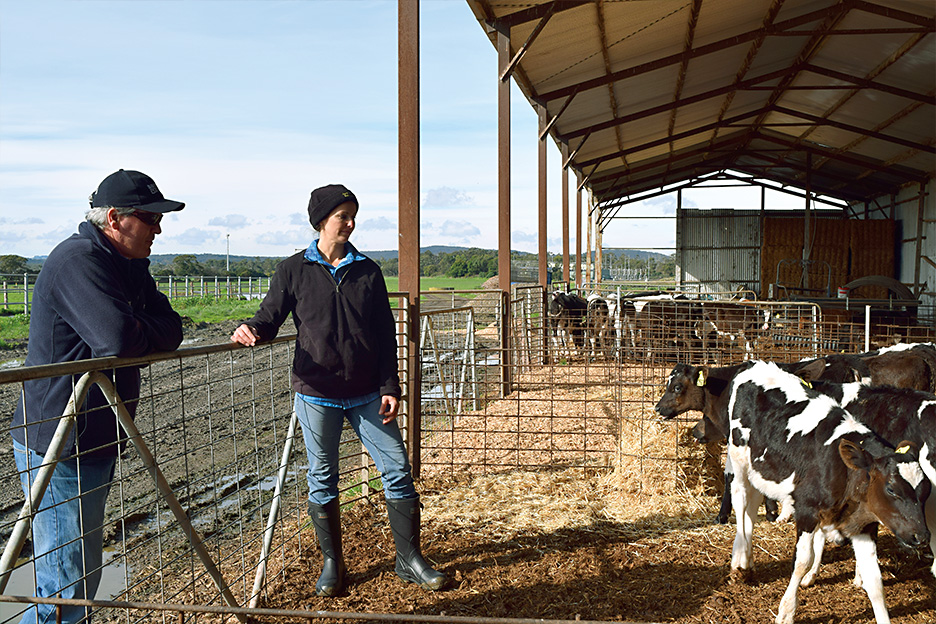 Tori Read says they don't have any "stragglers" now that they have introduced BioCalf and BioBoost.
"I always give them the BioBoost paste in between their colostrum milk, and their first feed on the feeder," Tori said.
"I just feel like it gives them that extra jump start after the colostrum. And, after that the milk gets fortified with the BioCalf powder every day.
"The BioCalf is super easy to mix up. I've had additives before, and they have seemed like a real chore. But, this isn't. I've got a few shakers from Daviesway, and I like to mix the powder and allow it to sit a bit longer, before I put it in their milk."
Calves are started on four litres of milk fed twice-a-day, and they progress to once-a-day feeding when Tori is comfortable that they are ready. That usually takes about two weeks.
They are weaned at 12 to 13 weeks old – depending on their size – usually when they are eating up to 2kg of heifer-developer pellets a day. Straw is also offered.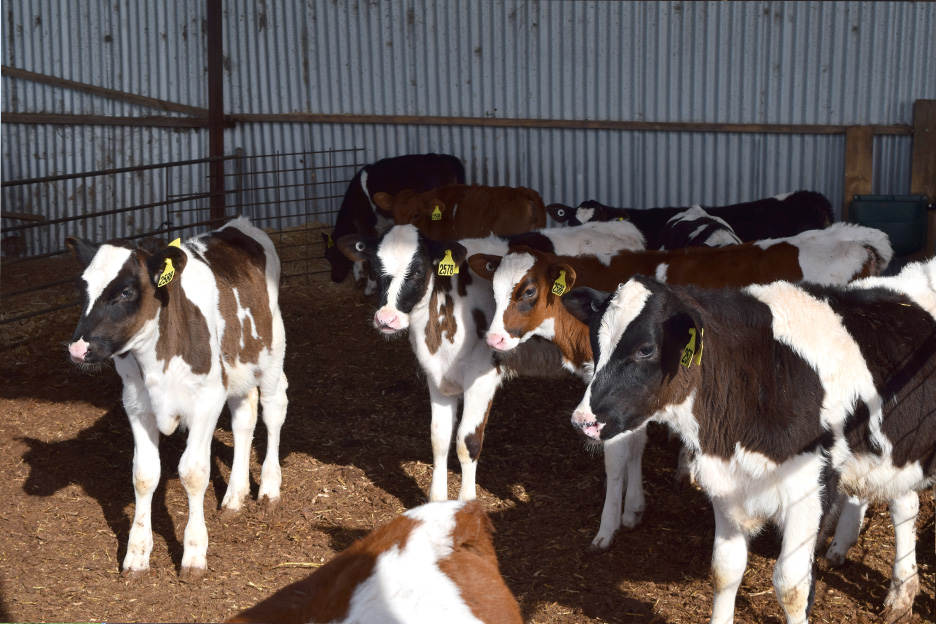 Even and healthy calves makes them a joy to rear

'MOOSE-ROOMING' NICELY
Tori is all too familiar with what can go wrong with calves, because the couple have bought calves from the market for their own property before. It's made her appreciate the difference in the calf shed since introducing probiotics.
"The calves are really even. Sometimes you get twins that are smaller, or a calf born early, or just a small one for whatever reason. I'm finding that over
the course of the 12 weeks, the calves all catch up in height – even if they aren't the same length – it is amazing.
"They are just so even. They are all fat, and shiny with clean bums. My son says they grow like 'moose-rooms', instead of mushrooms."
Tori said that taking the worry out of the calf pens has been a massive relief.
"If they do get sick, I find they just don't get so flat where you think they might not be alive in the morning. Now, if they have a little check, it's not really a problem. They are still happy to drink, and I do use the BioBoost paste for a couple of days to help them get on top of whatever is worrying them.
"I never like having really sick calves because they never seem to do well later. I just don't have any stragglers now. There's not one that I think, 'She won't do any good'. They are all just looking magnificent."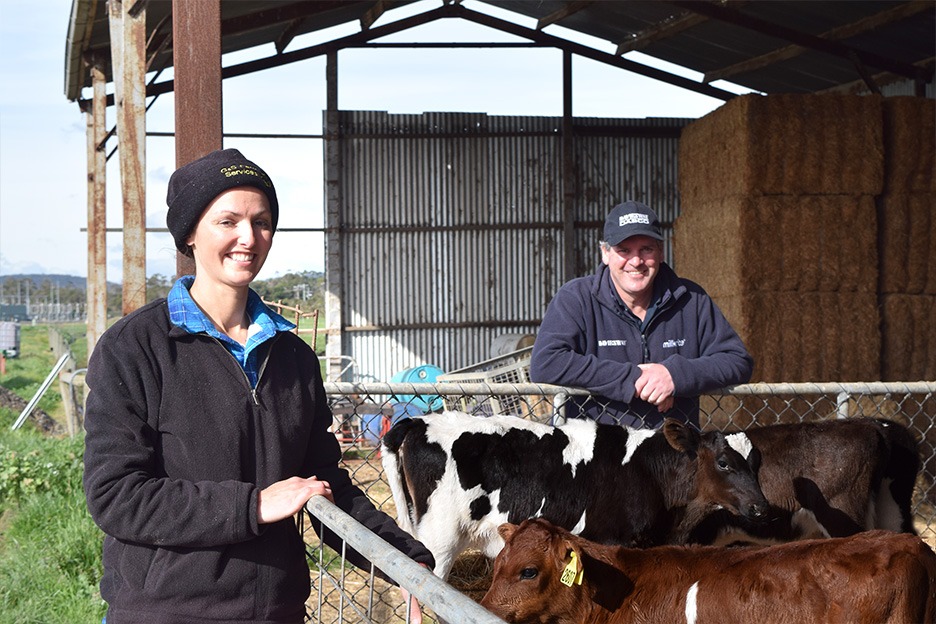 Tori Read and Brendan McGrath (Daviesway)
STRONG BELIEF
Tori believed in the BioCalf and BioBoost so much, that she was originally paying for it herself. The Follett family has now taken over that bill, and their reward has been a medicine bill in the calf shed slashed by 70%.
"When the Folletts asked if we have had any problems with the calves this year, I was happy to say that we haven't.
"I just feel like I wouldn't go without BioCalf. I ran out of the first bucket when I had about 30 calves in the shed, and then I got a sick calf and I was like, 'I need my BioCalf, like right now'. The Folletts are on the page with us, and they said, 'Go and get it'."
Tori brings some of her equine theories into the calf pens, by running her hands all over the calves as they drink to desensitise them. It also gives her a chance to check the calves, and assess their health. She said it's also been a great confidence booster for the calves.
As for Don…he is happy that Tori is happy.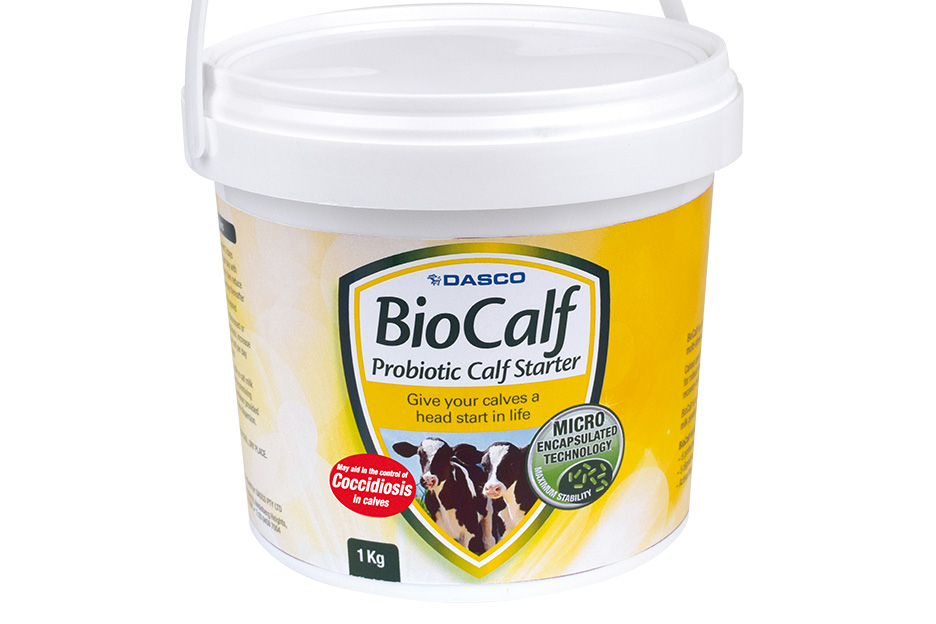 BIOCALF – Double the strength of standard probiotic powders
PLATINUM CALF PROGRAMME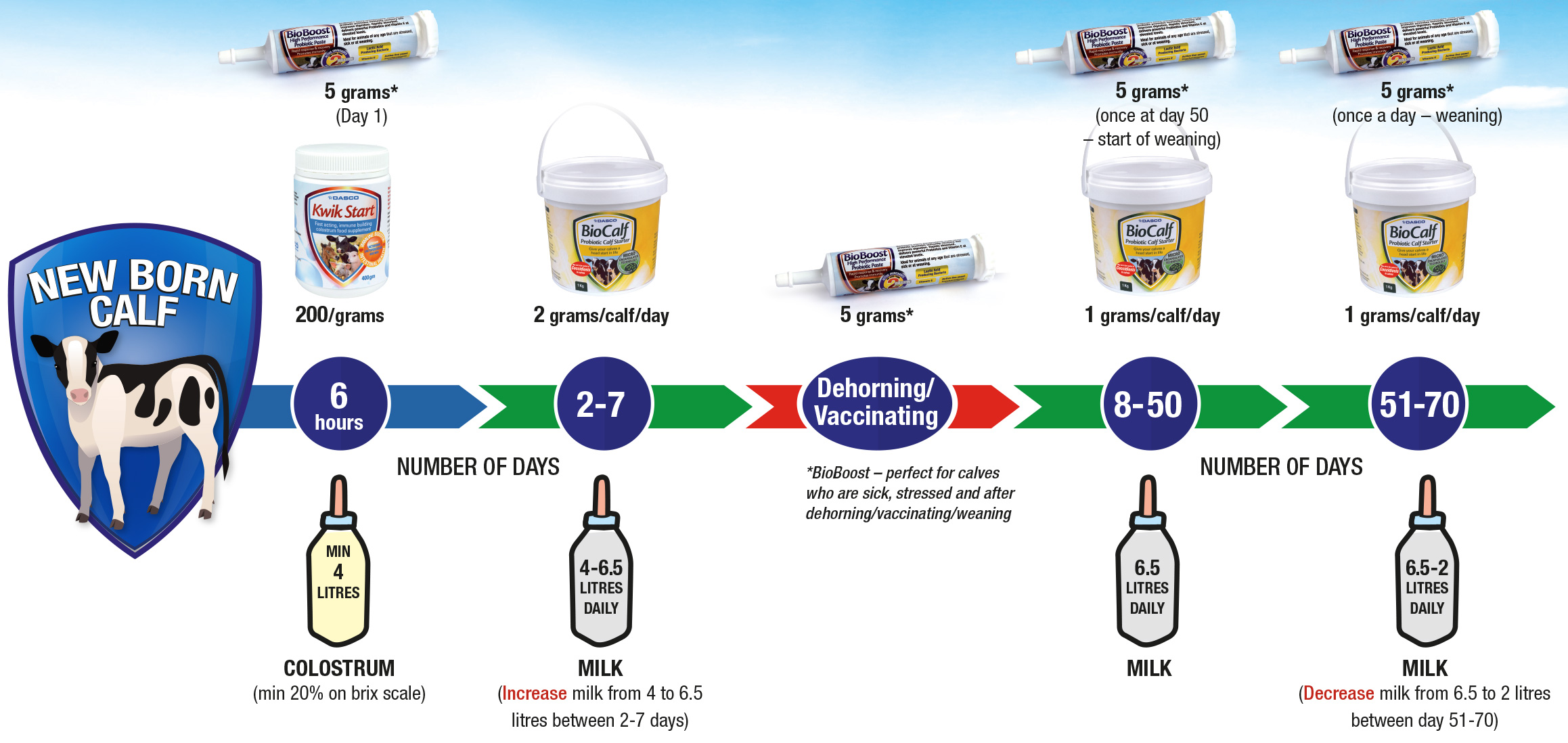 GERMIDET $15.30* Vs VIRKON S $39.00* (Per 100lt solution)
*please check for latest price comparison


DIRECTIONS:
1. Clear shed of last season's bedding (ideally when the season ends to rest the shed)
2. Spray pens, walls, and gates thoroughly with Germidet – mix at 200ml per 10lt water
3. Spread Stalosan F at 50g/mt2 on the ground in pen
4. Bed with a minimum depth of 150mm
5. Spread Stalosan F at 50g/mt2 on the top of bedding once every 7 days (and maintain a minimum depth of 150mm of bedding at all times)
6. Stalosan F is safe to use during the season
7. Repeat process every time a pen is emptied
Click on the link for product information on – BioCalf – BioBoost – Stalosan F – Germidet 480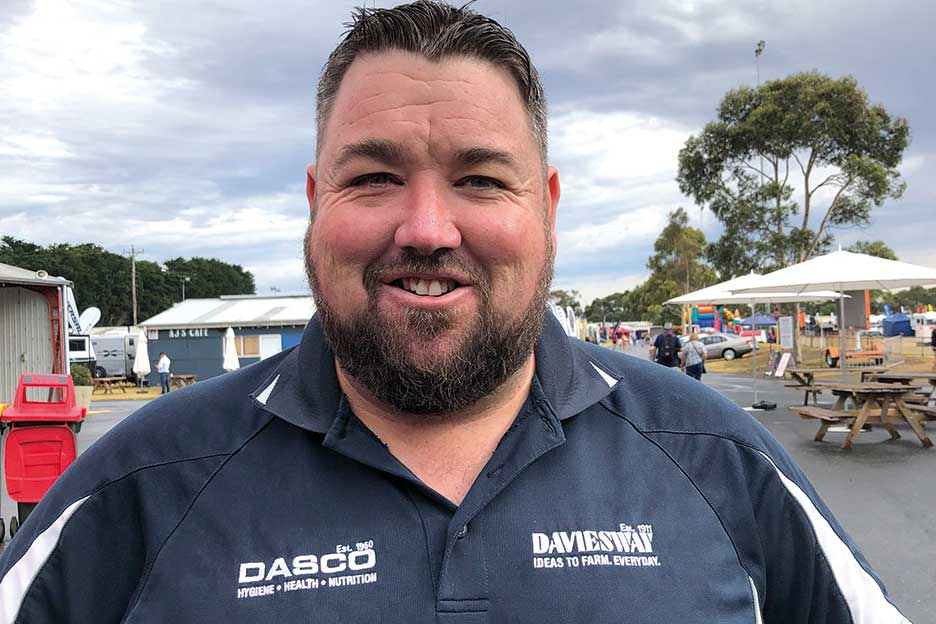 BRENDAN JOHNSON
Calf Rearing Specialist – Daviesway/DASCO
Mobile: 0419 950 044
Email: